CakeHR Review – Simple, Affordable HR in the Cloud
by Stephanie Faris
Published on 3 February 2014
CakeHR Review - An easy way to manage human resources in the cloud
Businesses of all sizes are forced to deal with the time-consuming tasks associated with human relations (HR). Managing employee leave requests and absences using old-fashioned processes can result in unnecessary headaches for supervisors, as well as being prone to errors.
CakeHR is an HR management app that operates on the principle that employee leave tracking should be a cakewalk. This CakeHR review follows the process of entering, approving, and tracking employee attendance to show businesses how the solution can simplify supervisor duties.
CakeHR Review - About the Company
Designed with SMBs in mind, CakeHR simplifies the process of managing employee time in an easy-to-use, cloud-based interface. The app automates the process of requesting time off, making it easy for busy supervisors to check and approve leave request at their own convenience. The app's founder, Kaspars Upmanis, has stated the company's intention of moving into other areas of HR in the future.
Main Functionality of CakeHR
Employees request leave directly in the system for supervisor approval. Once a supervisor has approved a request, the employee is sent an e-mail notification. The supervisor will also see the request on the calendar built into his dashboard. At any point, a supervisor can run reports on employee leave activity for the last week, last 30 days, last year, or for a specific date range.
Benefits of Using CakeHR
CakeHR allows both employees and supervisors to log in and see updated information on employee leave requests and absences in a user-friendly interface. Because the app resides in the cloud, users can access the system from anywhere, using any device. The app also has reporting features that can show a supervisor absence patterns that can serve as written support when taking disciplinary action.
The Basics: What Does It Look Like?
The first thing you'll need to do after logging into CakeHR is input your employees into the system.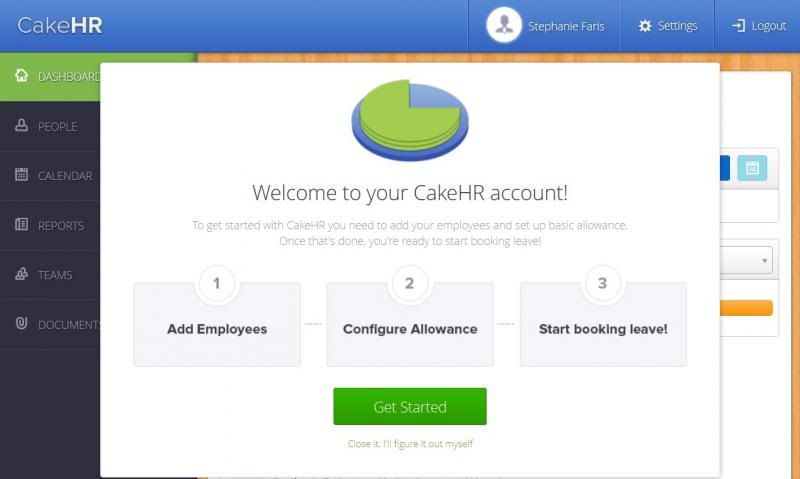 Welcome
Once you've added your workers, you'll see your team displayed under the "People" tab.
People management
When an employee logs in, that employee is taken to a non-administrative dashboard that lets that employee book time off, view his/her time off history, and view leave balances.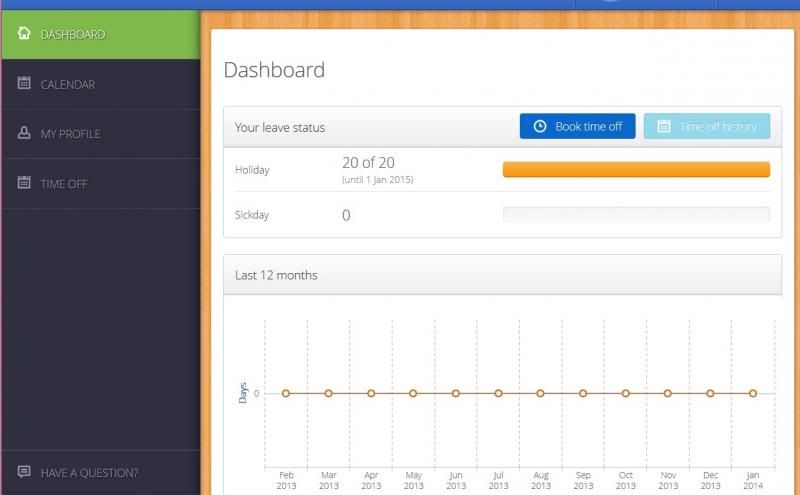 Dashboard
To book time off, an employee clicks on "Book Time Off." A box pops up to allow scheduling of one day or multiple days. The date can either be manually entered or chosen from a calendar.
Upon approval, the employee will receive an e-mail notification. At any time, the employee can also choose the "Time Off" tab to see a list of all leave requests, along with their statuses.
Time-off
When the supervisor logs in after a leave request has been placed, that request shows up under "Pending Requests" on the dashboard. In just one click, the request can be either approved or denied.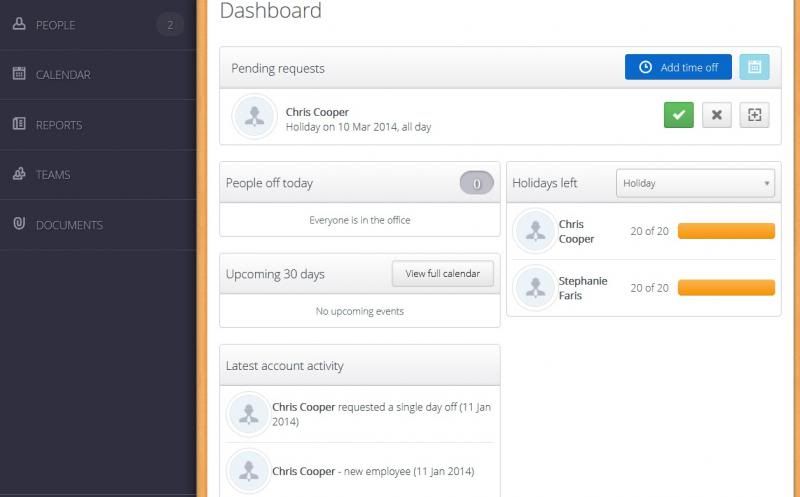 Once approved, the day off is noted on the calendar.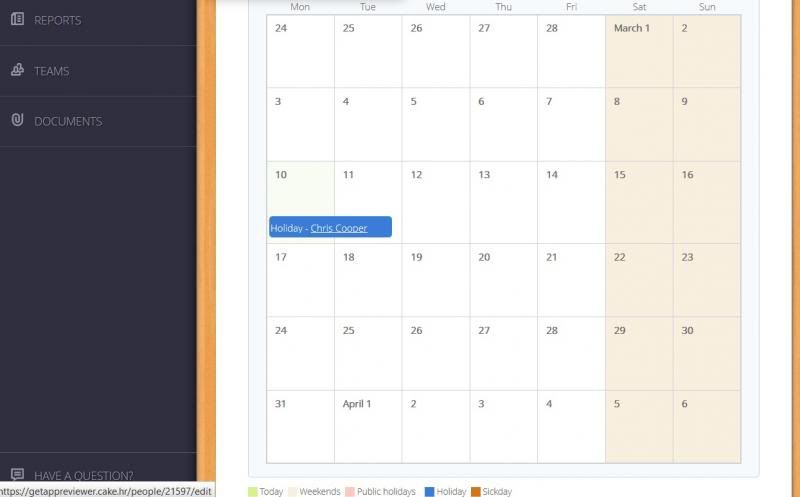 Support Information
Directly within the application, users can send questions at any time through live chat. E-mail support is also available.
Pricing Information
After a 30-day free trial, CakeHR is available starting at $23 per month for up to 15 employees. Plans for 16-25 employees are $51 per month, with larger organizations (51-150 employees) paying $224 per month.
CakeHR Review - The Bottom Line
With an eye-pleasing design and a simple, easy-to-use interface, CakeHR makes it easy for businesses to manage employee leave in the cloud. For businesses interested in an all-inclusive HR solution, CakeHR is committed to implement new modules, such as benefit tracking, in order to provide a more complete product.
Ratings: ease of use 5/5, features 3/5, value 3/5